In the Neighborhood
Search by School District.
Find your perfect home, in the perfect area.
Real Estate Is Our Passion
---
The Scott Newell Team sees hundreds of homes each year. It's our job to know about the latest market conditions, trends, and upcoming developments.
We value relationships, in-depth community, market knowledge, and integrity. We take pride in spending the time you need to find the property you want, and effectively market your home for sale.
As a team, we help you find not only those homes listed online, but also those temporarily off the market, expired/withdrawn, upcoming listings we know about, and distressed or foreclosure properties. Our attention to you is our full-time job.
With regular training, technology, and people skills we continue to be in the top 1% locally in Montgomery, Bucks, and Lehigh Counties.
Learn More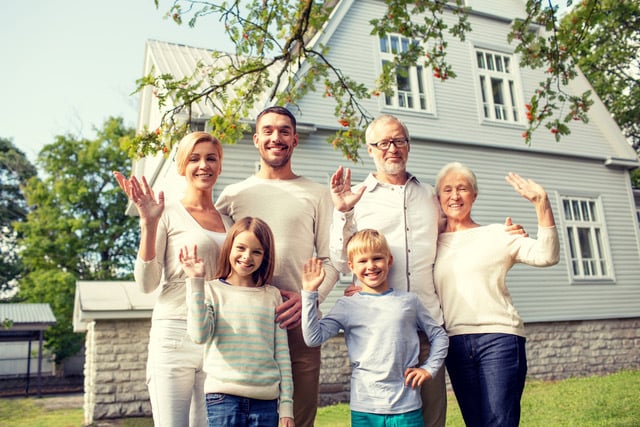 Perfect Home Finder
---
Buying a home? Why not take a few minutes to fill out a form to describe your 'dream' home and see if we can't find a matching property?
Send Me The Listings
What's My Home Worth?
---
Want to know what your home is worth? Let our experts prepare a free home analysis for your City area home! Just fill out our form!
Free Valuation
Testimonials
---
"Scott Newell and his team are the best! Great realtor to work with. He is highly motivated and caring. Would work with him again in a heartbeat. Buying a home or selling can be very stressful and Scott is a master with the process. You will be in good hands with the Scott Newell Team ~"

sherriekukk9
"David made buying our first home such a pleasant experience. He was very knowledgeable, efficient, and an excellent communicator. My fiancé and I are extremely happy with our purchase because of David! We highly recommend him to anyone and everyone!"

Samantha Proud
"I met Sherry Newell at an open house my husband and I attended on a whim. It was very busy but she still took the time to speak to us about what to expect as first time home buyers. She made us feel very comfortable and just a few months later found us the perfect home! She was able to help us get the house, even with multiple bids from other buyers. I would recommend Sherry to anyone looking for a knowledgeable agent and a smooth process.
-Lori P"

lulu404a
Latest Blog Posts
---
Technology featured at CES 2019 gets interesting for both home  design and smart home enthusiasts! http://styledstagedsold.blogs.realtor.org/2019/01/10/high-tech-home-design-from-ces-2019/ The…
This week IN THE NEIGHBORHOOD - we talk to Residential Home Show's Nick Hulik: Watch our interview with Nick to find out how the Residential Home Show started, and what's coming for March 15 &…
It's not too late to make sure your lawn mower is ready to go come spring! Enjoy the accent! Read the Original Article Here: How to Winterize Your Lawn Mower - Today's Homeowner…
Subscribe To Our Newsletter
---
By signing up you will receive our quarterly newsletter on variety of real-estate topics.
We respect your privacy. We will never share your email address. You can unsubscribe at any time.