By Kristi Chester
March 2020 marked seven years since I relocated to the city of Philadelphia from Doylestown, Pennsylvania. While Bucks County was an incredibly beautiful place to live, I haven't regretted the decision to move to the City of Brotherly Love. That said, a move to a major city is a huge adjustment and is a decision that shouldn't be taken lightly. For those of you considering a relocation to Philadelphia, here are some of the major changes to expect with a move from the suburbs to the city.
Less Convenience?!?
While the town that I moved from was quite walkable, I expected that the walkability of Philadelphia would mean a more convenient, faster, and easier way of life. I was surprised to learn that while you can jump in a cab if needed and there are conveniences that suburban towns don't have, Philly is built mostly for walkers or those using public transportation. There aren't many parking lots and they don't tend to be free, so trips to the grocery store, for example, often work better on foot with more frequent trips. I did not expect that living in the city would require a bit more coordination and in some ways, a lifestyle that was less convenient in terms of time. Yes, in terms of groceries or supplies, some city dwellers opt to pay delivery fees for the convenience of online services like Instacart or GoPuff. Overall though, expect that commuting around the city will take more time out of your schedule and not less.
Much Higher Car Insurance
I was a bit naive to think that selling a second car I had in the suburbs would mean I'd have cheaper car insurance in the city. Nope. Even though I sold an extra car and had just one car to insure, my car insurance doubled when I relocated to Philadelphia. There is a greater chance of vandalism and overall wear-and-tear on your car in the city that insurance companies have to take into account. This is the main reason many people choose to sell their cars and rely only on walking or public transportation in the city (remember to include those public transportation costs in your budget). Also note – for a few years I was fortunate to have a garage in the city (yes, some houses in Philadelphia have them, but I call them unicorns!), but this did not persuade my car insurance company to lower my annual fee.   
Lower Property Taxes 
Property taxes in the city are generally more affordable than property taxes in the suburbs but are increasing as gentrification occurs in some neighborhoods. One good thing I didn't know was that garbage removal is included in your property taxes in the city. In the suburbs, trash removal is a private business and an additional expense to homeowners. Before you buy a home in the city, it's a good idea to look at the difference of what's included in your property taxes. Also, if you plan to buy a home in the city that has a tax abatement, be sure to educate yourself on the socio-economic impact of tax abatements. Some neighbors view those who have them as a detriment to the community.   
City Wage Tax
While property taxes can be lower, one thing the city has that the suburbs does not have is the city wage tax. Philly's city wage tax is currently the highest in the nation at 3.8809 percent for Philadelphia residents and 3.4567 percent for nonresidents who work in the city. Be sure to factor the wage tax into your budget for city living.
A Different Culture
It's no secret that the culture is different between cities and towns – and that's not just related to the availability of public transportation. Life is certainly exciting in the big city but there is a cultural adjustment. When I moved to the city, I was thankful for a much more diverse culture of people. The city offers diverse perspectives, foods to try from all over the world, and different activities overall. People tend to hang out more in public places rather than in homes since homes tend to be much smaller in size. I also quickly realized that people in Philadelphia proper tend to eat dinner at a much later time (similar to New Yorkers), so don't be surprised if friends invite you to dine out at 7 or 8pm!

Tight Spaces and Smaller Places (A City Based Moving Company Is a Must)
When you relocate, hire a mover that is based in the city and has loads of experience with getting city permits. There are tiny one-way streets in Philly and sometimes the streets need to be shut down to accomodate large moving trucks. City movers also tend to have more experience with helping you navigate tight staircases and tricky situations when it comes to tiny dwelling places built long ago. Home builders back then did not anticipate today's larger furniture and other modern conveniences (Read: that large non-foldable box frame and king size bed may need to go). Trust me, city based moving companies are extremely scrappy when it comes to unexpected moving hurdles. Heed my advice and you'll thank me later. For those moving to Philadelphia, Mambo Movers has my vote.
Need to know other insider-tips for living in Philly or the hottest neighborhoods you should consider? Reach out to Scott Newell at [email protected].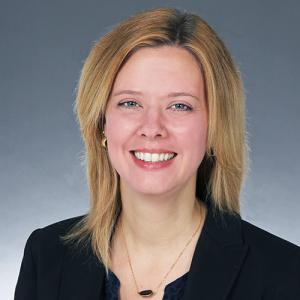 Kristi Chester is the Marketing Director for the Scott Newell Team as of May 2020. She is a career marketer who has consulted for numerous for-profit and nonprofit organizations. During the Covid-19 pandemic, she is available for part-time marketing consulting. Learn more about Kristi at thekteam.co.